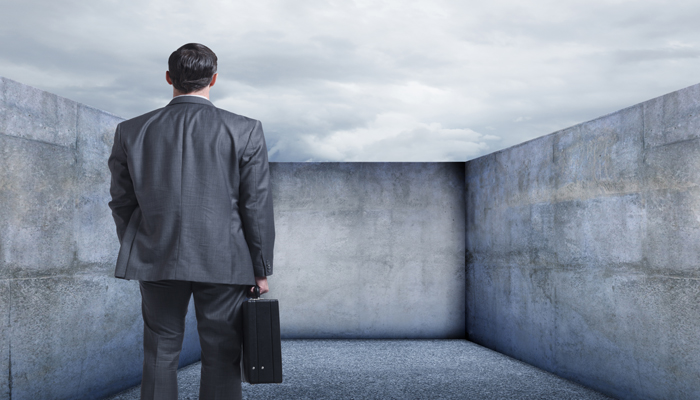 Who are the Best Broker Dealers?
It's a question that many financial advisors will be asking themselves at one point or another in their career. Based on recent news, it might be something you'll be asking yourself very soon with Department of Labor rulings, FINRA compensation disclosures and a potential swarm of broker-dealer mergers and acquisitions on the horizon. However, there are a couple of bigger questions to ask yourself first.
Who are the Best Broker-Dealers Based on My Business Mix?
Many advisors focus on payouts and upfront money as a priority when adding broker-dealers to their short list. While I agree that compensation is vital, it's not as important in comparison to the success of finding the right firm for you. Many broker-dealers are willing to pay a substantial amount in transition bonus to join them. However, you need to ask yourself why they would pay so much to attract you?
Let me put it this way for you. A transition bonus is more like an advance of your commissions. You will pay taxes on it and it's a reflection of how much this firm will be profiting from your affiliation in the years to come.
Broker-dealers need to recoup bonus money from you as soon as possible. Most of them need to break even on the money they provided you within three years of you switching over. The more money they can make from your fee-based accounts, ticket charges, monthly fees, etc. The more upfront money they'll throw your way. After those few years, it's all profit for the broker-dealer, and if you choose one that provides you money over your actual needs, I guarantee you'll be making another broker-dealer change sooner than later.
The more money a B/D offers you, the more expensive that broker-dealer will be for you, your business and your clients down the road. More upfront usually means higher costs and lower payouts which ultimately decreases your revenue. Don't get me wrong: broker-dealers need to make money to stay in business, and many provide a needed service to the industry, but there's a happy medium to achieve.
You are better off negotiating administrative fees, ticket charges and increasing payouts than trying to increase your upfront "bonus."
And the second question you should ask yourself is,
Why am I looking for a broker-dealer?
For many advisors this question is valid for others not so much. Maybe you've received inside information that your broker-dealer isn't going to survive the costs associated with complying with the new DOL ruling. That makes total sense, and now you know you have to make a move.
For others, you don't fit in into broker-dealer culturally. Maybe you're one of the only few advisors with a fee based only approach while everyone else is selling life insurance.
Whatever the reason and before you Google, "Who are the best broker/dealers for my business?", You need to take a self-evaluation of your business. You need to profile yourself, your business mix, your assets and your business continuity just like you would a client coming into your office. Dive deep into your situation and investigate what deficiencies you want to fill by making a move, and what other areas you might be willing to sacrifice.
What I'm trying to say is, the perfect broker-dealer does not exist. Where one broker-dealer can satisfy the biggest complaint you have, switching to another firm can also create a vacuum of other issues that you won't appreciate down the road.
The bottom line is that you need to know what questions to ask yourself, and what questions to ask prospective broker-dealers before jumping on the phone with 5-10 different firms who might end up being replicas of your current B/D or just a box of more issues.
When a client needs direction on how to invest who do they call? Hopefully you, right? You've spent countless of hours, years, even decades researching, learning and investing your knowledge of the market. You do that because you want to provide your clients with the best strategies, investments and return on their money.
We are no different at RepRecruit, LLC, and we have the same goal as you do. To provide you, our client with the best possible broker-dealer choice. We have researched and vetted every quality broker-dealer in the business. We take the time to help you evaluate your situation, your business mix and your needs to match you up with the best possible partner in the industry. Our goal is to help you find your next broker-dealer and make it the last move you ever have to make.