Better than HOW we were founded – our WHY.
RepRecruit was founded during my days as a BD recruiter. After hitting a period of personal conflict as a recruiter for a large independent broker/dealer I was continuously asking myself how I could honestly recruit to one specific firm without providing financial representatives with complete insight into all of their available options.
When I started out back in the early 2000's, most financial representatives I recruited were independent business owners… earning 100% commission (1099 status) and looking for a company that didn't push a brand or proprietary product. I was recruiting these types of advisors for over 10 years as a W-2 employee earning a paycheck every two weeks, pushing the company's brand and essentially selling a proprietary product -the Broker/Dealer. I had to believe in what I was selling and quite honestly I didn't. I believed in independence and decided to venture out on my own to build a comprehensive placement firm that helped independent firms find the best independent professionals. It has subsequently evolved into much more.
Crisis = Opportunity.
While all the broker/dealers I recruited for were excellent firms and for the most part were good choices for my recruits, there was still something missing. During the 2008 market crash an unfortunate situation became a defining moment in my life. I lost my position as a recruiter for a top-10 firm. The vision of creating a recruiting company and providing the best recruiting consultation on the street was growing steadily but with six kids and my wife to support I wasn't ready financially to take on the risk. I committed to following through with my dream and bought the RepRecruit.com web domain, started working ideas on paper and accepted a position as the "Head of Recruiting" for an independent boutique firm. A couple of years passed and while I did well the opportunity to pursue my vision for a better way, RepRecruit, took over. I knew it was time to take a leap of faith-literally.
RepRecruit takes root.
I opened the doors to the company in 2011 and initially partnered with five firms to place advisors. Within 12 months RepRecruit added a total of 20 top tier broker/dealers and placed over 100 representatives across the country.
We have become the Advisor Placement Experts and the fastest growing independent recruiting company in the business.
In 2012, we expanded operations to include transition services and have successfully tapped into the Merger/Acquisition market with over $100 million dollars of referred gross dealer commissions.
Gratefulness.
My wife and I are proud parents of six wonderful children and we thank God every day for the continued growth of our business and blessings we have been provided with. We wish the same for everyone we work with and look forward to serving you and your business.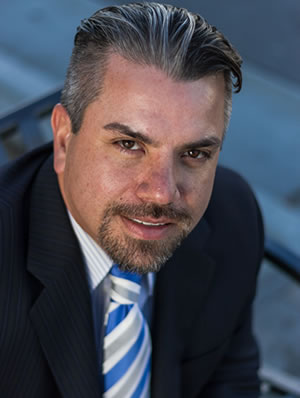 Sincerely,
Dave Reyna
CEO/Founder of RepRecruit